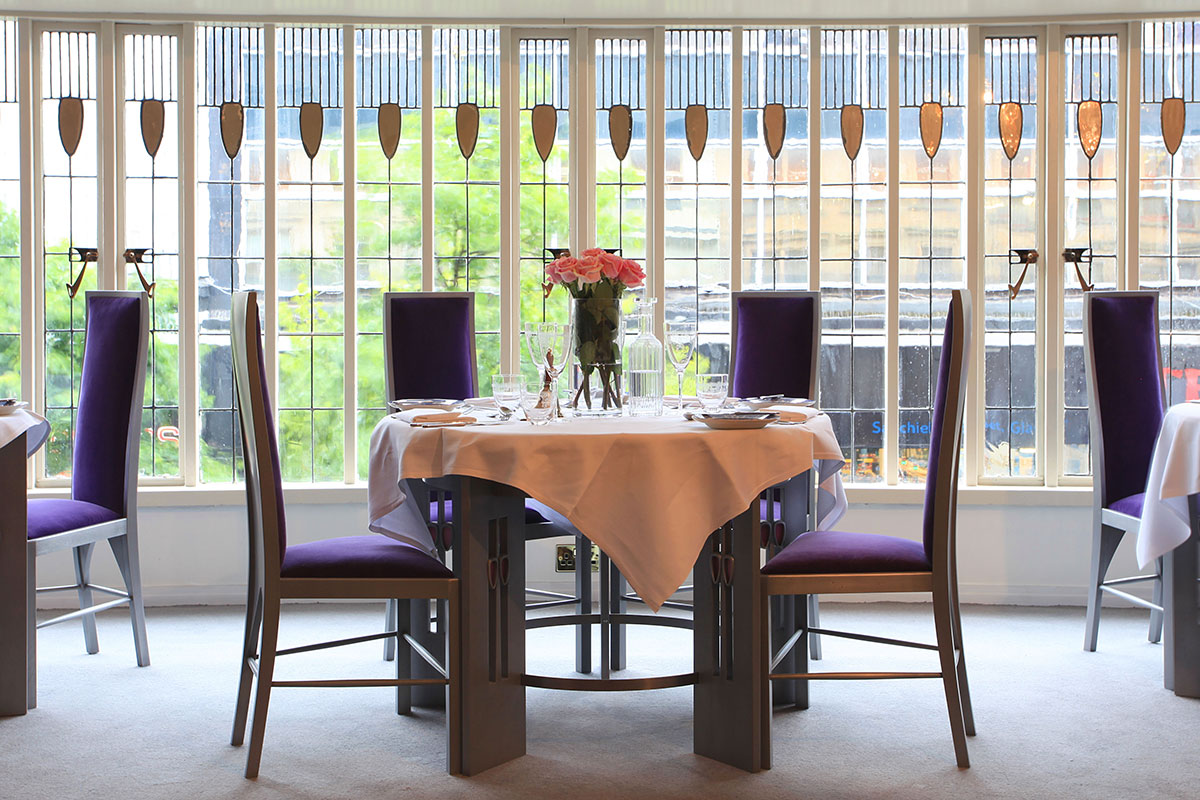 Mackintosh At The Willow

Miss Cranston's original Willow Tea Rooms at 217 Sauchiehall Street, Glasgow were designed by Charles Rennie Mackintosh in 1903.
This historic building is of the greatest significance for Scotland's design heritage. It is the only tea room where Mackintosh was in control of the exterior and the interior and his arrangement of the internal spaces and his designs for the furniture are unparalleled in his designs for tea rooms.
The building is recognised internationally for its importance as the only surviving tea room designed in its entirety by Charles Rennie Mackintosh.
Character Joinery won the commission to manufacture the furniture for the Salon de Lux under the direction of Kelvin Murray.
Below are some images of the furniture created crafted after extensive research by Kelvin to ensure the finished product was as accurately produced as the originals.
The tea rooms reopened to the public on 02 July 2018 as Mackintosh at the Willow. To book a table or tour or for more information visit www.mackintoshatthewillow.com
See below link to section of the BBC documentary featuring Kelvin and the rest of the team at Character Joinery
https://www.bbc.co.uk/iplayer/episode/b0bdm8gm/mackintoshs-tea-room